Three Stone Chambers held a 'zoominar' on 18 February 2021 on "The Supremacy of The Supreme Court & Brexit". The Speakers included: Adam Chichester Clark; Daria Gleyze; James Woolrich and Christopher Howitt.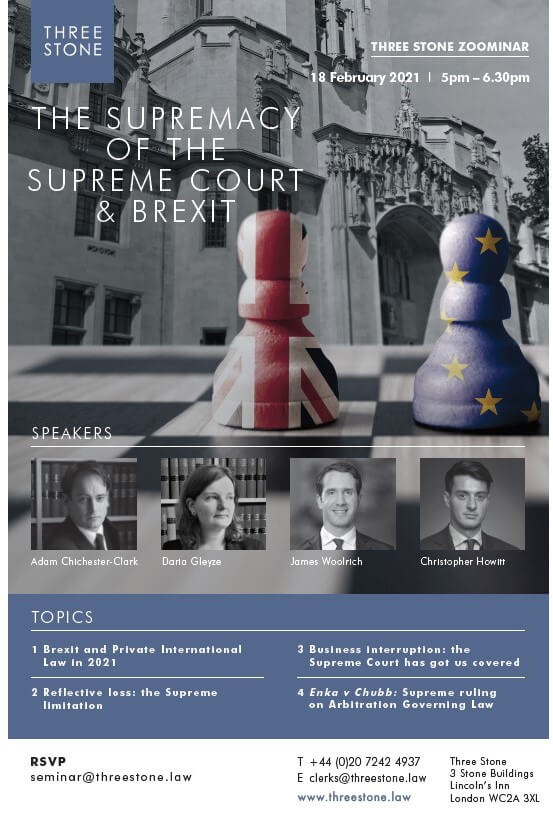 Topics covered:
 Brexit and Private International Law in 2021
 Reflective loss: the Supreme limitation
 Business interruption: the Supreme Court has got us covered
 Enka v Chubb: Supreme ruling on Arbitration Governing Law
Please click here to download the Seminar Notes.
Please click here to watch the Seminar.
Please click here to listen (audio only) to the Seminar.