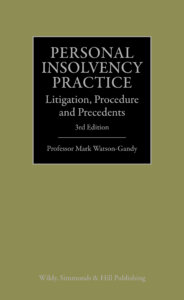 Mark Watson-Gandy  has been appointed to the Legal Services Panel for the government of the Virgin Islands
Mark specialises in the areas of insolvency, company, banking and private international law.
Mark is also a member of the Bars of the Eastern Caribbean (BVI) and DIFC (Dubai).
He is one of the Editors of the Butterworths Corporate Law Service and is the author of "Personal Insolvency Practice", now in its 3rd edition.