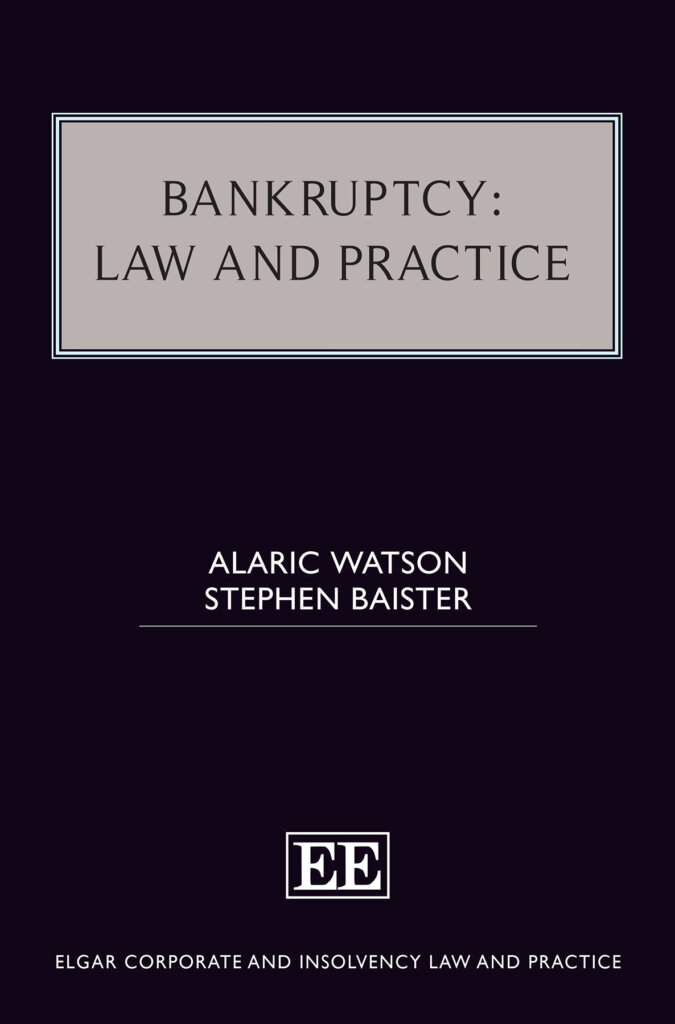 A new, comprehensive guide to bankruptcy has just been published – "Bankruptcy: Law & Practice" (Edward Elgar Publishing).
The book is co-authored by Stephen Baister of Three Stone (previously Chief Registrar of the Bankruptcy Register of the High Court) and Alaric Watson, an experienced insolvency practitioner.
It provides an up to date and in depth analysis of every aspect of bankruptcy law.  It also examines the historical and socio-economic context in which this field of law operates and the policies that govern it, the impact of the death or incapacity of the debtor, the interrelationship between bankruptcy and both matrimonial and employment law as well as various cross-border considerations.
If you would like more information, please click here.