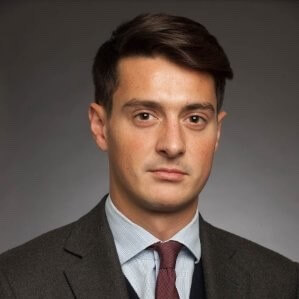 We are delighted to announce that Christopher Howitt has joined Three Stone as a tenant on 22 July 2020. He was called to the Bar in 2011.
Chris has a broad commercial practice encompassing complex commercial disputes, international arbitration, company law, and cross-border insolvency.
Chris joined chambers from Kobre & Kim, where he gained extensive experience of complex and cross-border disputes before the Courts of the TCI (Turks and Caicos Islands) and other Caribbean jurisdictions. Chris's international arbitration experience encompasses both commercial and investor state arbitration, with recent experience including representation of Elliott Associates in its ongoing investor state dispute against the Republic of Korea.
Previously, Chris practised in the arbitration team at Wilmer Hale in London, specialising in international commercial disputes in a wide range of commercial areas, including financial services, oil and gas and aviation disputes.  Chris also has experience of working as a secretary in international commercial arbitrations under the ICC and LCIA rules.
He is one of the editors of Gore-Browne on Companies and has been admitted in the BVI.
Andrew Stafford QC, partner at Kobre & Kim, said: "We congratulate Chris on his return to the bar after nearly six years of success at Kobre & Kim.  We are sure that he will be a great success, and we will watch his progress with pride and pleasure."
Tim Prudhoe, Barrister and Caribbean advocate, said: "Chris and I worked closely and often on cases usually involving time pressure, conflicts of law and complex legal issues. Senior juniors that are destined for great success always stand out as those ready to roll their sleeves up for the work, create minimum fuss about delivery of quality work product that they can present in court themselves seamlessly if the need arises. Chris is all of that and more. Cannot recommend him highly enough. Very easy to work with and quick to see the funny side in a tight situation."
Justin Brown (senior clerk) said "I am very pleased that Chris has joined us. He brings a wealth of expertise and experience to chambers and I am sure he will continue to build a highly successful practice."
Chris said "I am delighted to be joining Three Stone and look forward to developing my practice alongside such a talented group of barristers."
---